Majorero cheese, a treasure of Fuerteventura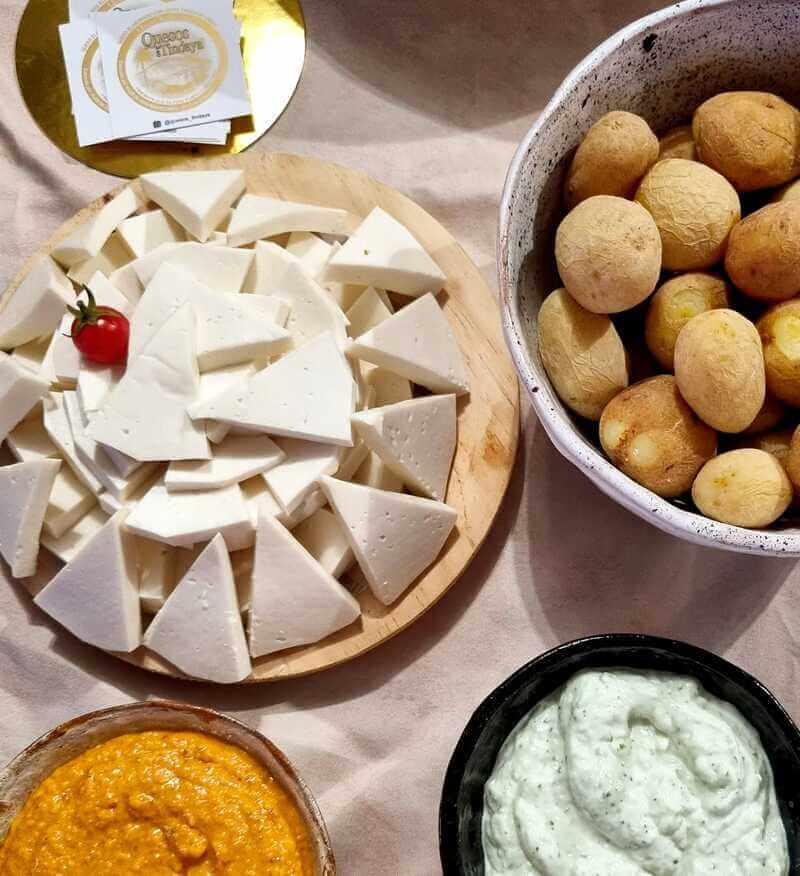 Goats have always been great allies to the people of Fuerteventura.
Resilient and docile animals, they possess an incredible ability to adapt to desert and dry climates, which has allowed the survival of the local populations.
Goats in Fuerteventura feed on the poor native vegetation, primarily shrubs and plants that can survive in salty and arid lands.
These plants impart a delicious and subtly flavoured milk to Fuerteventura goat cheese, making it unique and appreciated worldwide.
The typical cheese of Fuerteventura
"Queso Majorero" is produced and sold in various different versions:
"Fresco", which we serve for breakfast here at Alma Calma Hotel Rural.
We find it ideal for melting in delicious sandwiches, adding to salads, or grilling. We serve it in flakes as a complement to our vegetarian pasta dishes and is the main ingredient of our "white 4 cheeses pizza".
"Semi-curado" meaning aged for one month, comes in variations such as with olive oil or "con pimenton," covered in sweet paprika.
Here at Alma Calma Hotel Rural, we use it to enhance risottos, add flavory to "quiches", and in the preparation of stuffed bread braids.
"Curado" aged for 3 months, is more flavoured and ideal for tastings with tomato or blueberry jams. We serve it on platters alongside the variety called "Añejo," aged for a whole year, which is very hard to find.
This last version is decidedly more savoury and intense, excellent to taste with a good red wine selected from our well-stocked cellar, where you will find a selection of Italian, Spanish, and Canary Island wines.
The best cheese in Fuerteventura for us
Here at Alma Calma Hotel Rural, we support local trade and choose the cheese produced in the village dairy Quesos Tindaya, Hijos de Vera Montelongo which was awarded the prestigious "International Cheese Award".
Click here to learn more about this exceptional product and about our food experiences we can offer you!